:::
<!#--所有資料+cate tab --> <!#--detail-->
【Hot Spotlight】Endearing & Therapeutic Japanese Style Kitten Bags
Online Date: 2020/07/02
Modify Date: 2020/08/24
Le Baobab Bags and Charm
Le baobab, established in 2000, specializes in zakka style kitten bags. The softness of cute kittens and the air-light cotton fabric express the easy and care-free lifestyle embraced by the band. Chubby kittens with silly round faces cuddle or play will make you forget all the worries and troubles in real life. There is no need to hide or pretend in front of these furry friends. The snuggly light cotton hugs the skin like a tender kiss. Joy in life can be as simple as that.
The fast pace of modern urban society and complicated relationships often make people feel tense and flat. Le baobab praises gentleness and straightforward simplicity, something as soft and comforting as cat's teeny tiny padded paw. The collection of makeup bags, coin purses, shoulder bags, backpacks, tissue box covers, and charms are great companions to get us through the highs and lows, helps us listen to our true desires and live a better life.
Bo Bo Cat Stamp & Travel Backpack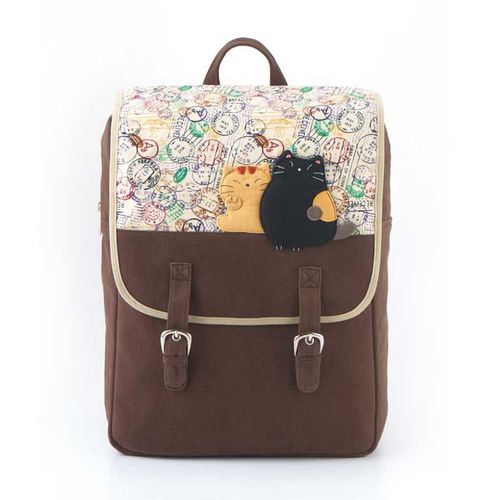 Classic Blue Backpack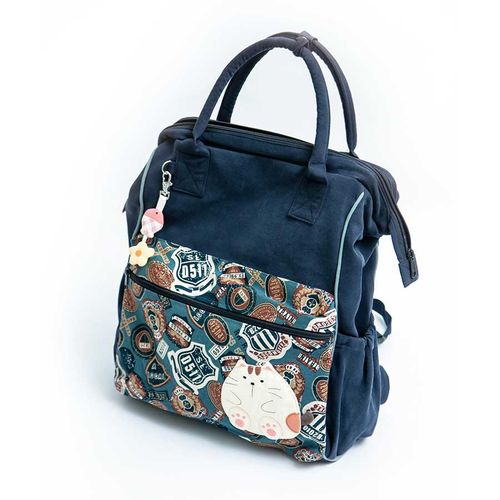 Owl in Forest Hang Bag (With Owl Coin Purse)