:::
Porduct Info.
Online Date: 2020/09/11
Modify Date: 2020/09/11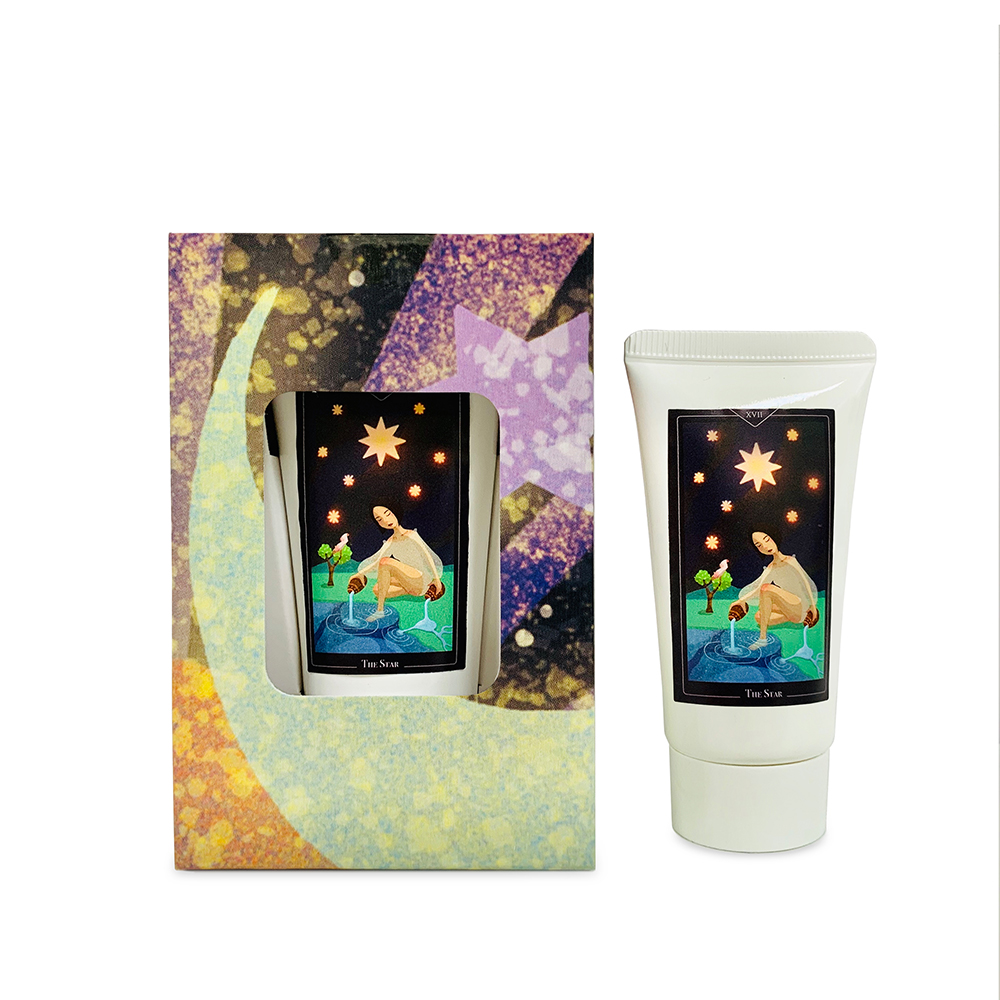 illuBase/Handcream/Tarot Talk/Live in Hope/Pemelo
TWTC Exhibition Hall 1
Product Model:illuBase-hc-TT-05
Description
Description
Tarot Talk:Live in hope
《The Star》
Even if there is only faint starlight in the dark, don't give up.
Move on, with a heart full of hope.

1.Full plant formula hand cream
2.Moisturize and not greasy, care for hands.
Specification
Specification
Net Weight:30ml
Instruction:Apply handcream on hand part after cleanse,gently massage until absorb.
Caution:1.For external use only,keep out of reach of children.
2.Stop using the product if you have severe burning, stinging, redness, or irritation where the product was applied.
3.Avoid prolonged sun exposure
Shelf life: 3 years
Launched Year
Launched Year
2020
Other Products Offered by This Company